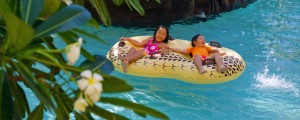 Hello,
I just wanted to let you know that we just returned from a week in Oahu at the Disney Aulani resort where our daughter, Leah, probably would have stayed in the pool the whole time if we let her. This is a far cry from the little girl who used to refuse to put her head in the water, jump in the pool, or swim more than a few strokes! In fact, on our second to last day, she started doing the backstroke halfway across the pool!
Leah is excited to continue lessons again (hopefully in June or so), but I wanted to thank you for teaching her to have fun and be safe in the pool!
Finally, thanks to the whole Maki Staff. We are so grateful for their patience and skill in working with Leah!
Thanks!
Marisa